Career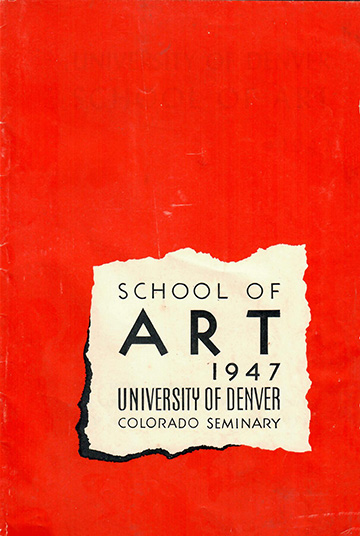 Looking forward, looking back: a husband on his wife's roles
Bob later wrote of the period after the birth of their second son, Peter, when Beverly was a full-time homemaker –
There are occasional hints in my diary from the years at Catholic University of quarrels that Beverly and I had and/or of things she said that hurt me. I was not giving enough thought to her life. It was taken for granted in those days that it was the husband who had the career. I didn't fully realize that she needed more fulfillment than the roles of wife and mother could provide. She needed a career.
And indeed Beverly did note, many years later, Bob's continuing encouragement for her to develop her own career – though the career never was as an artist, as the first thoughts had been.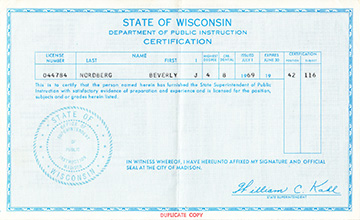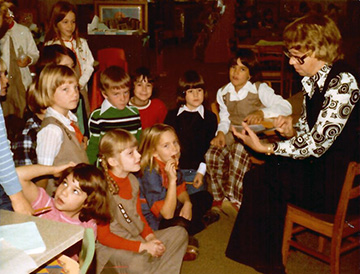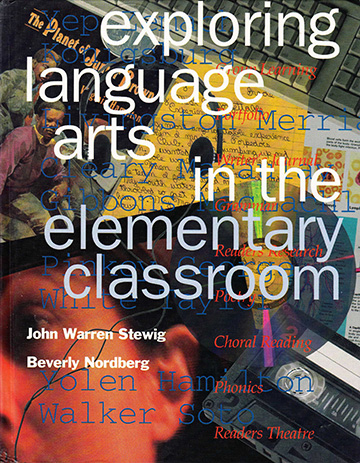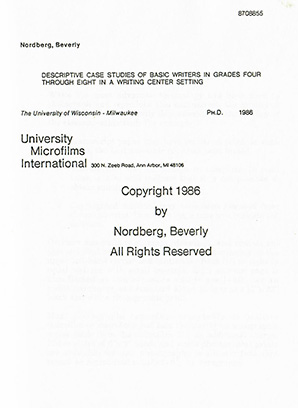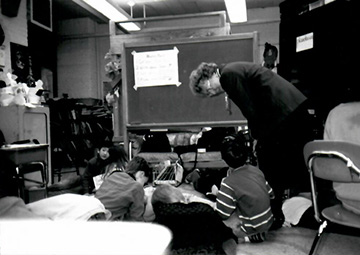 Looking back: a son on his mother's roles
Paul wrote in 2013,
My mother got her teaching job to help put me through school, which I was too young to appreciate then. As time went on, it became an unfolding of a whole new phase of life and era of fascination. As it happens, this was the era when women were beginning to get out of the house and have lives and professions of their own, expanding on the role of providing services at home. The activity and, yes, the recompense provided independence and confidence that was unattainable before, for my mother as for many other women.
Academic & Professional
B.A., School of Art, Denver University, 1947
Teaching license, State of Wisconsin, 1969
M.Ed,, Marquette University, 1971
Ph.D., Urban Education, University of Wisconsin - Milwaukee, 1986
Lake Bluff School, Shorewood, Wisconsin, teacher of second grade, 1966 - 1985
College teaching, Cardinal Stritch College, Milwaukee, Wisconsin, 1984 - 1988
St. Rose's Elementary School, Milwaukee, Wisconsin, 1993 - 1999, pro bono classroom work at inner city school